Lip Fillers at
dermalclinic® Edinburgh

treatment details
Lip enhancement
Thin Lips are associated with ageing… Full/well hydrated lips are associated with youth.
As we age our lips become thinner and our collagen and hyaluronic acid levels reduce. Correction of this can be achieved in a number of ways that will not only replenish the volume but also improve the hydration levels of the lips.
What treatments are available?
There are two main types of lip treatment:
Lip enhancement
Lip refresh (lipstick bleed lines and mouth corners drooping – see Smoker's Lines)
For a successful lip treatment, you might be advised that treatment of the skin surrounding the lips will be beneficial.
At dermalclinic® we use hyaluronic acid dermal fillers such as Restylane® and Restylane Kysse® to enhance and volumize lips. However, as advanced practitioners we can also offer other treatments to relax the muscles around the mouth to improve and prevent 'smokers lines'.
It is very normal for lips to swell after treatment and we would advise that if you have a special occasion in the diary, that you book your appointment in advance, to allow a few days for the swelling to settle. Results usually last approximately six months with dermal filler treatment and other treatments will be effective for about three months.
If you are prone to developing cold sores, then we would recommend using Zovirax® before and after treatment to reduce the likelihood of developing a cold sore. Taking Arnica tablets for a couple of days before treatment will also reduce bruising.
To minimise any discomfort felt during this treatment we will offer you a complimentary dental block (like at the dentist) so that the area treated is numb and therefore pain-free!
A full medical consultation will be performed prior to any treatment being provided and your practitioner will discuss any relevant medical history with you. Patients under the age of 18 will not be treated, and those patients who are pregnant and or breast feeding are also contraindicated.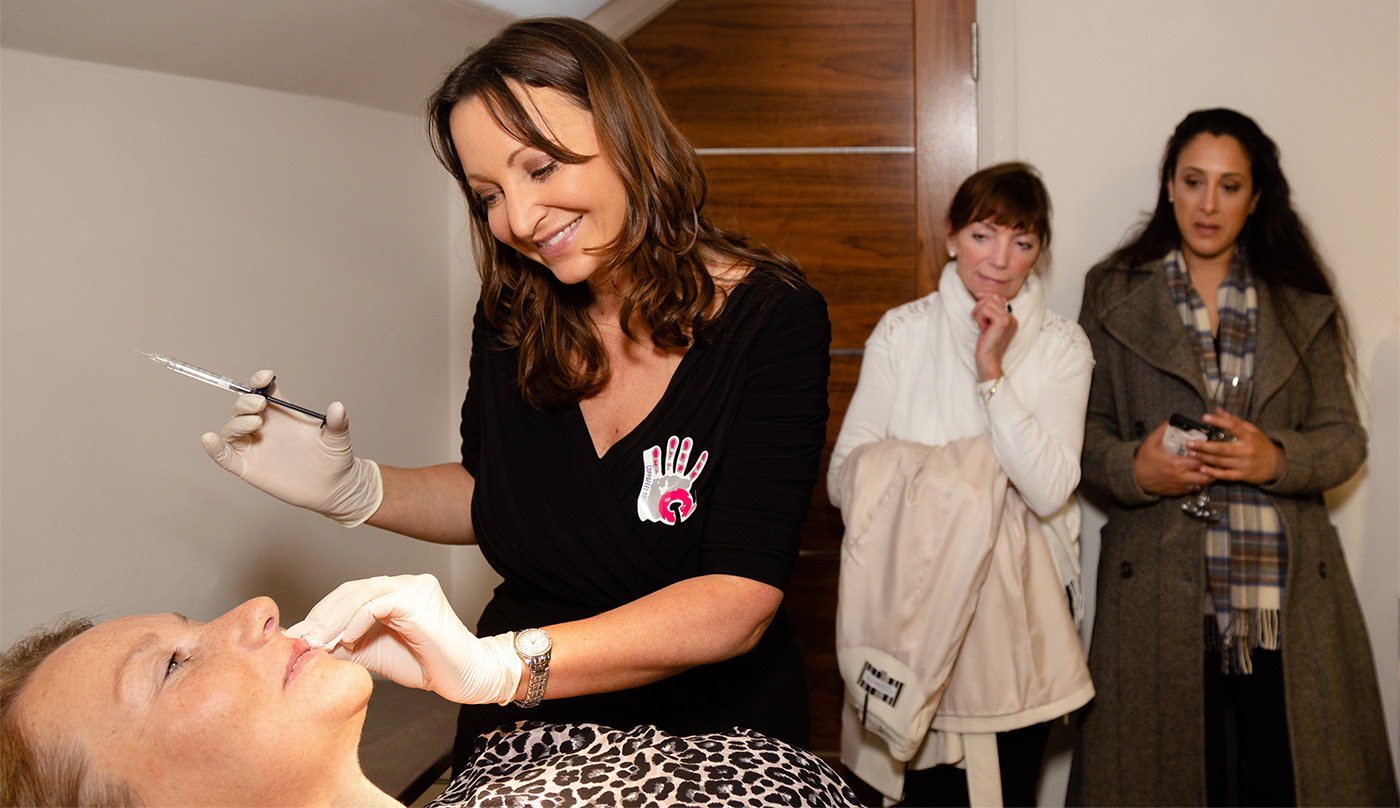 our awards
instagram @dermalclinicltd